e-Services
Transfer Now
Easy & Secure way to move money between all of your accounts (even non-Abri one's)
More Control
Transfer now allows you to make transfers to and from external accounts with your Abri accounts. This can be done under the Transfers tab in Online Banking for a small fee. Moving money between institutions with your savings, checking, money market, loans and/or brokerage accounts is easy!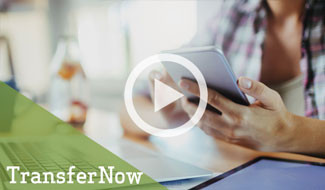 Login to Online Banking to Get Started or
Enroll in Online Banking Today!
Questions?
Ask Abri, Call us at 815-267-7700, e-mail info@abricu.com